Coronavirus Covid-19 Prevention
This outbreak of Covid-19 (previously called 2019-nCoV) coronavirus reminds me when I was the team lead for the SARS outbreak with Doctors Without Borders/Médecins Sans Frontières (MSF). It was eerie. I was the only one entering Beijing, a ghost town at the time. Unlike the usual hustle and bustle of a busy crowded city, I could see no one, and only heard the sounds of birds chirping in the trees. I walked alone in the streets heading to the outskirts where we set up treatment centers. I am certain Wuhan and Hubei province is experiencing much the same phenomenon. However despite all the news you are hearing in the media, now is not the time to panic. If we can be vigilant and disciplined with our care, our risk will be minimized. I hope I can answer your questions and help you better understand how you can best be prepared.
In this article:
December 2019 may have been the first time you heard about coronavirus, but coronaviruses have been around for quite some time.
What are Coronaviruses?
Coronaviruses are a large classification of viruses that are common in animals, like bats, cattle, even cats. These animal coronaviruses rarely infect people and then spread between people – but it does happen. Common human coronaviruses include Coronavirus 229E, Coronavirus NL63, Coronavirus OC43, and Coronavirus HKU1, but you've likely never heard of them since they usually cause only mild to moderate upper-respiratory tract symptoms. And like the common cold, they are resolved in a matter of days.
This was not the case with SARS in 2003, MERS in 2012, and now with 2019-nCoV. Like SARS and MERS, the 2019-nCoV coronavirus is highly transmissible and has caused more serious respiratory illness in individuals, even death in some cases globally. For these reasons it is important to understand the illness and our defenses against it.
What is 2019 Novel Coronavirus (Covid-19 / 2019-nCoV)?
As of February 2020, much is still unknown about how this new human coronavirus Covid-19 / 2019-nCoV spreads. Most recommendations by the CDC are based on what is known about similar and more severe coronaviruses.
How is Coronavirus Covid-19 Spread?
Though there is much more to learn about the transmissibility associated with 2019-nCoV coronavirus, it is generally accepted human coronaviruses spread from the infected via the following methods:

Coronavirus Transmission by Respiratory Droplets
Most often, the spread of Covid-19 from person to person happens by close contact (about 6 feet). Human nCoV transmission is thought to occur mainly via respiratory droplets produced when an infected person coughs or sneezes, similar to how influenza and other respiratory pathogens spread. These droplets can land in the mouths or noses of people who are nearby or possibly be inhaled into the lungs.
Coronavirus spread via close personal contact
Being in close personal contact with an infected person increases the likelihood of spread, as in hugging or shaking hands.
Though it's currently unclear if a person can get 2019-nCoV by touching a surface that has the virus on it and then touching their own mouth, nose, or possibly their eyes, other human coronaviruses have been spread in this manner.
Asymptomatic Coronavirus Transmission
With Covid-19, there have been reports of spread from an infected patient with no symptoms to a close contact. For this reason, individuals entering the United States who have recently traveled from China have been asked to self-quarantine for 14 days in case symptoms emerge.
Coronavirus symptoms
Symptoms of Covid-19 coronavirus include runny nose, sore throat, headache, fever, cough, and shortness of breath – and range widely in severity.
The CDC suggests the incubation period for human coronavirus is anywhere between 2 and 14 days after exposure, based on their understanding of the MERS virus. Those who have been in contact with the virus are advised to self-quarantine to limit their possibility of spreading the illness to other individuals.

Testing for Coronavirus
Laboratory tests on respiratory specimens and blood can clearly identify nCoV coronavirus. Because this virus is being closely tracked from its place origin (Wuhan, China), it is important to share any recent travel history and contact with animals with your healthcare provider.
Treatment for Coronavirus
There is currently no coronavirus vaccine to prevent Covid-19 / 2019-nCoV infection, and no anti-viral treatment for those infected. A vaccine in development is still at least a year away from readiness for use. Healthcare professionals are treating patients primarily to relieve symptoms and support any vital organ functioning. If you are feeling unwell and have traveled recently, please see a healthcare professional immediately and limit your exposure to others.
Coronavirus Prevention
The best way to prevent infection is to avoid exposure to the virus. However, as a reminder, the CDC always recommends everyday preventive actions to help prevent the spread of respiratory viruses, including:
Wash your hands often with soap and water for at least 20 seconds. Use an alcohol-based hand sanitizer that contains at least 60% alcohol if soap and water are not available.
Avoid touching your eyes, nose, and mouth with unwashed hands.
Avoid close contact with sick people.
Stay home when you are sick.
Cover your cough or sneeze with a tissue, then throw the tissue in the trash.
Clean and disinfect frequently touched objects and surfaces.
These are healthy everyday habits that can help prevent the spread of not only Coronavirus Covid-19 / 2019-nCoV, but many common viruses.
Should I wear a face mask to prevent Coronavirus?
The main benefit of wearing a face mask is when the infected person wears the facemask. When sneezing and coughing, the face mask contains any secretions and therefore limits the ability of the virus to travel through the air. Face masks should be worn over the nose and mouth. Healthy individuals gain very little benefit by wearing a face mask, as these covers cannot not fully prevent the virus from entering your body.
The CDC does not advise for or against wearing a face mask as part of coronavirus prevention regimen. My recommendation for whether or not you should use a face mask is to reserve wearing a face mask only if you are sick and in areas where you will be in contact with others. The last thing we want is for our face mask supply to run out, leaving sick patients without face masks to avoid contaminating others.
What can Boost your Immune System against Coronavirus?
Important in boosting your immunity to illnesses are vitamin A, vitamin D, and virucidal herbs. With my patients I often start with a basic immune system boosting protocol for protection against Coronavirus and the flu.*
The following supplement links will bring you to the WholeScripts product page only if you are logged in. Create an account today with 5% off at my WholeScripts/Xymogen dispensary here.**
D3 5000. (minimum 2 capsules per day)
Immunotix 250(1 capsule per day).  This one single compound will protect your immune system to the greatest. This product is backed by over $250M of research and has been studied by the Department of Defense, used by firefighters, and tested against threats like Anthrax. The effectiveness of other immune compounds like mushrooms, echinacea, etc. pales in comparison to that of this product.
Probiomax Complete – (1 capsule daily)  Consists of 14 highly researched strains of bacteria that have a strong immune focus.
One capsule per day of each of these three supplements will empower you with the ultimate immune protection.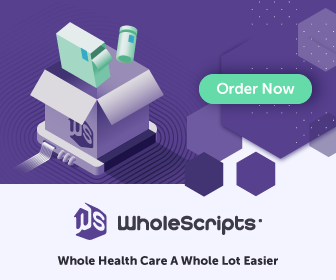 Coronavirus Treatment with Natural Supplements
But what can you do if you start to feel sick?

For patients with a compromised immune system via virus, flu, etc., I recommend the following nutritional supplements.*
Immunotix 500. Taken as an oral capsule, it primes and mobilizes the cells that support the body's first-line immune response.
D3 Liquid. Vitamin D liquid for the influence of immune function.
Xcellent A. High potency Vitamin A in the form of softgels.  If you are presented with a virus or major immune issue there is amazing research in 75,000-100,000 i.u daily of Vitamin A for 7-10 days max.
Viragraphis.  This herbal immune support supplement is most effective upon onset of illness, and is often used for all types of viruses.
These products are all available on my Xymogen dispensary, powered by WholeScripts.com. 
Coronavirus Prevention for Travelers
The CDC does have specific guidance for travelers. I also offer some tips for Airplane Traveling in my Post-Stress blog post.
Final Thoughts – nCoV and SARS
I am hopeful.
Though similar to SARS in many ways, this coronavirus seems to be much less lethal at a <3% fatality rate. Unfortunately as with all viruses, the infected is contagious 3 to 5 days prior to developing symptoms. We can be hopeful, yet we still must be vigilant to protect ourselves and others around us.
The best prevention is making sure your micronutrients, antioxidants, and  minerals such as zinc are at their optimal levels to allow our immune systems to perform at their best.
To your health,
* As with all my supplement recommendations, it is always best to consult your integrative medicine doctor prior to use. Individuals taking medication especially should discuss potential interactions with their healthcare practitioner.
** WholeScripts is a trusted seller of Xymogen products. Please be cautious when purchasing Xymogen products from non-trusted retailers.
Watch the Coronavirus discussion from my Facebook Live:
Learn even more
References